The way in which you create an automation clip within Image-Line's
FL Studio
DAW
depends on whether the software plug-in you want to automate is a native or a third-party VST effect or instrument.
Step 1:
Load a native effect or instrument that comes with FL Studio. For this example, I have inserted Fruity Parametric EQ 2 onto a Master channel's free FX slot.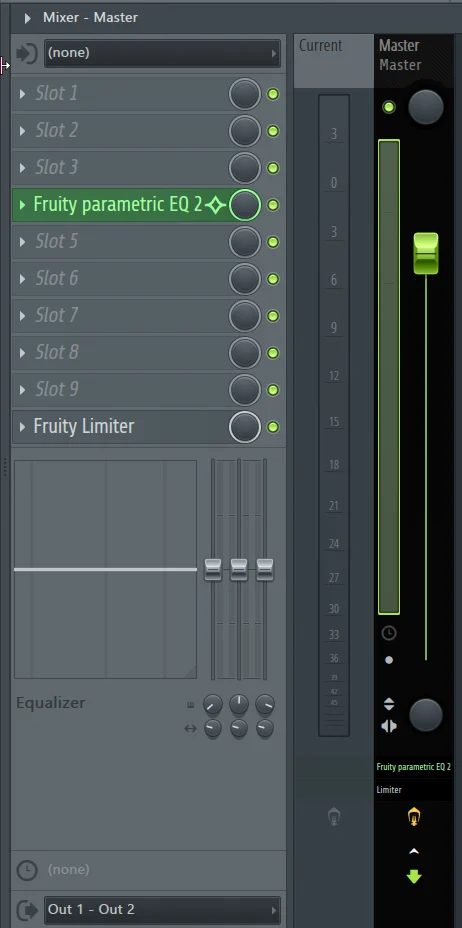 Step 2:
Choose the parameter that you want to automate. For example, let's automate Fruity Parametric 2
Frequency Band 7 Cutoff Point.
You can open the menu dialog by right-clicking the aforementioned parameter.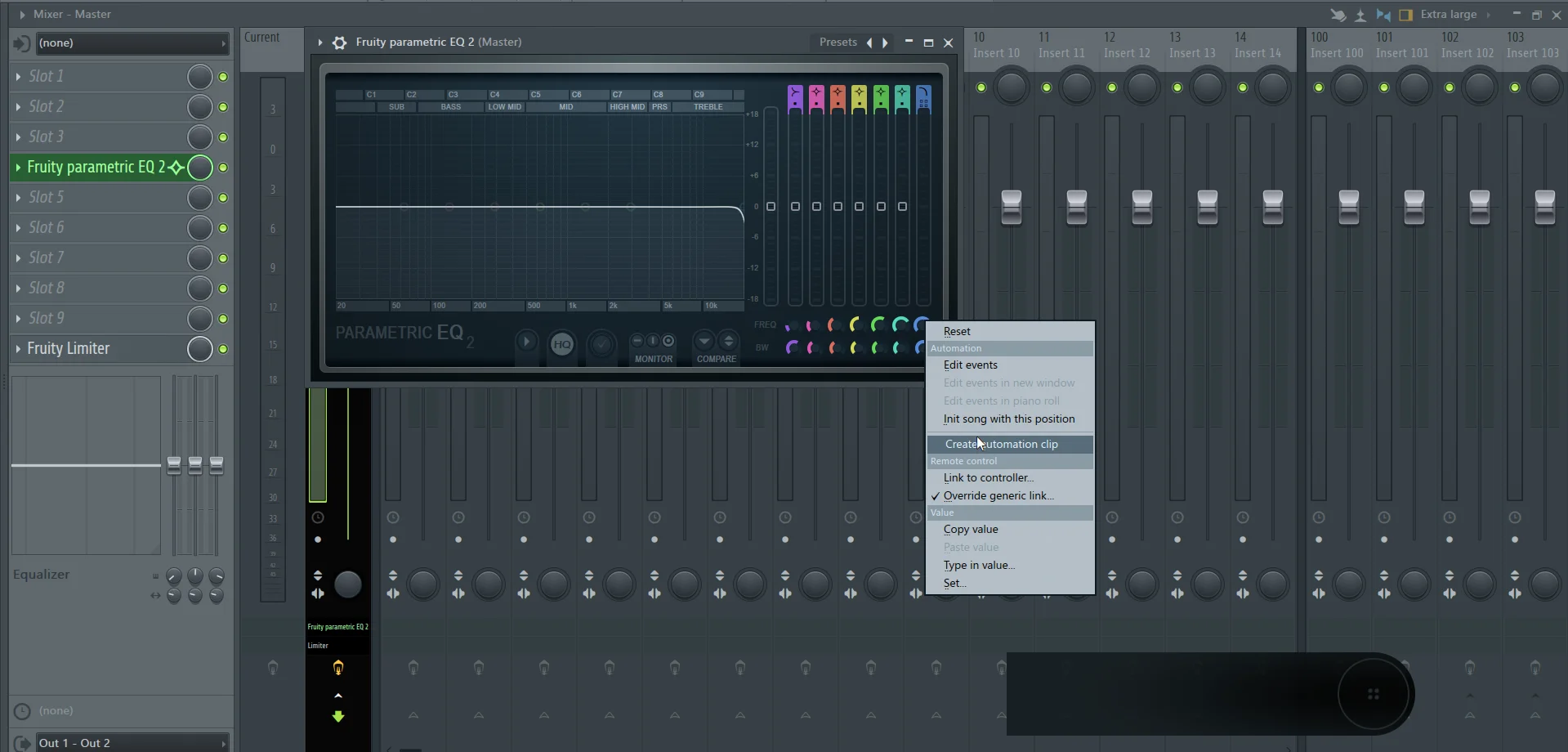 Step 3:
After you have clicked on
Create Automation Clip
, FL Studio will automatically add the automation clip in the Playlist window.
Step 4:
Let's tweak the automation clip's level in the Playlist window so that we move the cut-off point of Fruity Parametric 2
Frequency Band 7
from right to left accordingly.