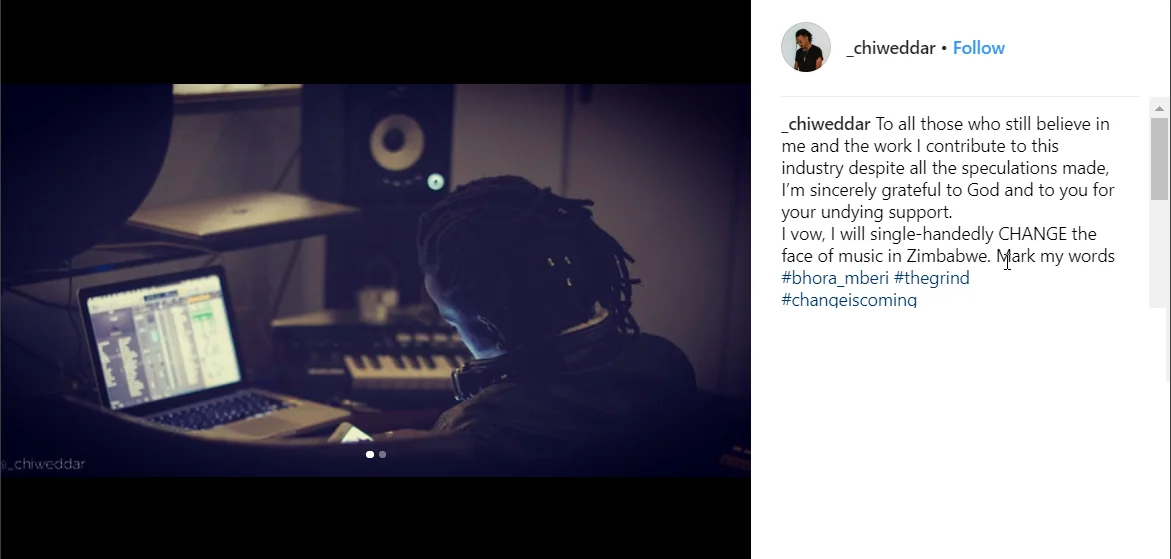 The former Military Touch Movement's in-house music producer Chiweddar posted an Instagram post to describe his long term interests in the Zimbabwean music industry and he wrote:
"To all those who still believe in me and the work I contribute to this industry despite all the speculations made, I'm sincerely grateful to God and to you for your undying support.
I vow, I will single-handedly CHANGE the face of music in Zimbabwe. Mark my words"
​
Do you think Chiweddar has enough gas left in the tank now that he has parted ways with Jah Prayzah, DJ Tamuka, ExQ and the rest of the Military Touch Movement members?